0
+
End Clients and Members
---
eFUND is No #1 Sofware Solution in VietNam for People's Credit Fund
eFUND has been successfully implemented in over 400 People's Credit Fund. eFUND has so far become the most popular and most trusted solution in Finance and Banking industry of Vietnam.

What Client's Say

NGV has become more and more popular brand-name in banking and finance IT industry, especially with eFund product which is now broadly used by over 400 PCFs in 33 provinces, and with mFinance product which is used by most microfinance institutions. The solution helps to yield better management of PCF and MFI, time and cost saving as well as enhances financial transparency. This not only make PCFs and MFIs good but also assists the State Bank in macro and remote monitoring of PCF, MFI at localities as well as nation-wide.

We are quite happy with your eagerness and quality of project implementation. eFund facilitates us accommodate financial management, transaction executions and especially address issues of data protection and security, data updates and export, quite conveniently and accurately. Particularly, NGV introduced a logical and scientific methodology of project implementation with enthusiastic and supportive team in monitoring and incident-handling during application of solution.
In fact, eFund basically satisfies all our requirements. Application of eFund enables us to shorten transaction time and is great support for report generation. This differs from old AV solution where all reports were manually consolidated and it was quite time and effort consuming. eFund also made us feel more confident on correctness of the data as well as our staff's performance. We are able to win the trust and confidence of our customer too. Altogether help to boost up our image. In the near future, we plan to expand more our branches so we do hope to continue cooperation with NGV as it is NGV who help us to increase our value in the eyes of our customers.

I have observed the development of NGV since 2009 and personally I feel proud of NGV's staff in particular and of Vietnamese software providers in general. NGV has efficiently deployed technical solutions and supported us profoundly to clear our practical business issues. In addition, NGV owns a good team of strong operational and legal background which enables them become so flexible and dynamic in customizing the proposed system's functions to fit our business at rational costs.

Handling the jobs with eFund is much more easier than before. Fluent flow of transactions, good quality of support services from NGV helps us to become as we are now. Application of IT technology may help to reduce the time of transaction; volume of human resources as well as to enhance the image of our organization to our customers.
There are some reasons that leads to our satisfaction for eFund of NGV may include: Cut down human resource, Shorten the time of transaction, Convenience to serve the end customers, Easy to manipulate, Reasonable price, Bring about higher performance.
We launched this since 2012. We found that this solution is quick and correct, user-friendly at very convenient price. eFund helps us a lot. We are particularly happy with NGV supporting team who are quite professional and prompt.
Application of eFund contributed to our development as well as drove us to change into more professional ways of running our business. We are so pleased with NGV's staff. You are so enthusiastic and truthful. We have never felt that we are disturbing you. This should be core of customer service which any enterprise has to follow.
I found that eFund is much more convenient than our former software. We found so confident to work in this solution. I highly appreciate your valuable support as well as your eager, prompt and smiling supports.
---
SERVICE PACKAGES FOR REFERENCE
Triển khai công cụ Báo cáo thông tin tín dụng
admin
---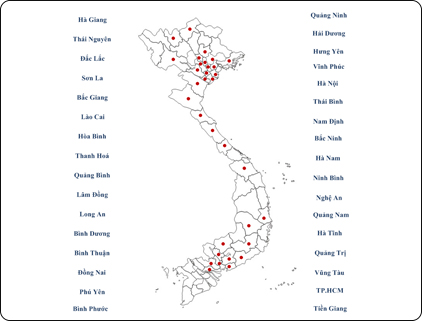 Most popularly applied solution
eFUND – comprehensive solution for People's Credit Fund has been developed and upgraded since 2008 with first implementations for Quang Binh People's Credit Funds.
To date, eFUND has been put in use at more than 400 People's Credit Funds in over 33 provinces and cities, effectively contributing to the smooth business running of these organizations.
---
Comprehensive Consultancy and Support
NGV maintains a strong team of profound expertise in banking and finance as well as informatics technology who are always standby for our clients' requirements and feedbacks. We find it vital resource to master our quality of services to our clients.
Contact for our consultancy and support:
Address: Lot 5 – Lane 299 – Trung Kinh Str., Yen Hoa Ward, Cau Giay Distr., Hanoi, Vietnam
Email: info@ngvgroup.vn
Fax: (+84) 4 3312 0994
Tel 01: (+84) 4 3312 0993
Tel 02: (+84) 04 3312 0937
Tel 03: (+84) 04 3354 5654
Hotline: (+84) 0913 420 993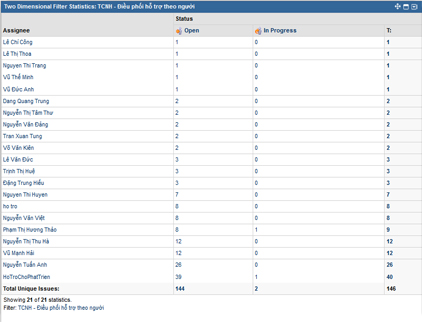 ---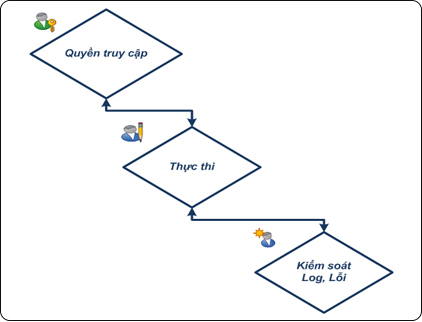 Safety & Security
IT risk, including protection and security risks, remains top concern of managerial team of any enterprise during application of IT into business running.
State Bank of Vietnam (SBV) issued Circular No 01/2011/TT-NHNN dated 21 Feb, 2011 upon "PROVIDING FOR ENSURING SAFETY, KEEPING SECRETS THE INFORMATION TECHNOLOGY SYSTEM IN BANKING OPERATION" defined all related issues as follow:
Organization of ensuring Safety, Keeping secrets of the IT system in Banking Operation
Management of IT assets
Management of Human resource
Ensuring safety of environmental and physical aspects
Management of Operation and Communication
Measures of access managements
Takeover, Development and Maintenance of IT system
Management of IT trouble –shootings
Management of IT system's Continuity
Internal Controls and reporting
eFUND provides full functions and tools for ensuring safety and confidentiality keeping for the organization's IT system. In addition, our support team are always standby for consultancy and support for our clients to build up suitable protection and security procedures.
---
Legal Compliance
eFUND was designed and developed in compliance with the existing set of rules and regulations upon: Accountings; Deposit; Loans; Money market activities (Deposits/Borrowings at/from other Credit Institutions); Safety of loan/deposit and Monitoring …
eFUND has been awarded Certificate of Copyrights of Usage to NGV and its clients who use the solution.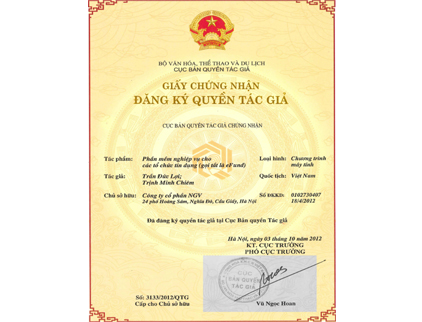 ---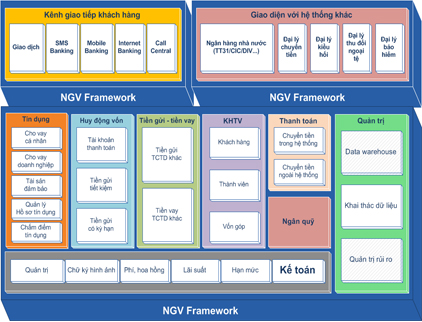 Full Operations
eFUND was designed from framework to details with open architecture and under standardized criteria which ensures the independence and interactions among operational modules with highly – parameterized ability … to handle full range of application of IT into People's Credit Fund (PCF)'s operational and managerial activities.
Thank to this design, each PCF may apply partial or full range of operational modules at their own requirements.
The partial or full application modes depends on following aspects: quality of human resource, business process, cost of investment… Upon our experience of having deployed for over 400 clients, we strongly recommend the partial mode, starting from basic then gradually expanding to advance modules.
Pls contact us for further details.
---
Straight-through Process
Running business in a systematic way with available clear business processes is most important to managers. This becomes even proven when an enterprise takes on application of IT into their business running.
eFUND meets all standard operational processes of a present PCF and in addition, eFUND is dynamically parameterized to handle all exceptions and particular requirements of a PCF.
---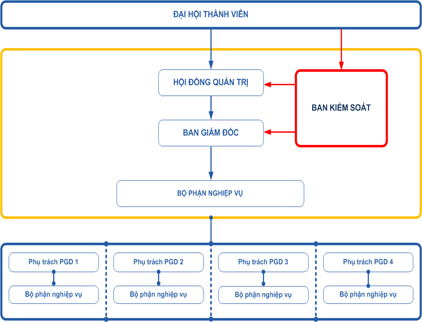 Flexibility for various types of organization charts
eFUND enables the user to set up different working department as well as simply to authorize access rights which is 1:1 reflective to the present organization chart of our client.
This helps the users of the solutions to easily imagine the flow of activities within the organization as well as within the proposed system.
---
Flexibility for various operational models
At present, there are a lot of PCFs taking the one-door operational model in order to provide the best service to their customers
eFUND should be used under one door or multiple door model and even easily exchangeable between the two for the whole PCF or even for a single transaction counter of that PCF …
For PCF who has multiple transaction counters, depending on the telecommunication infrastructure at the locality as well as PCF's needs, it is possible to deploy eFUND under either centralized or decentralized (with periodical data synchronization) mode.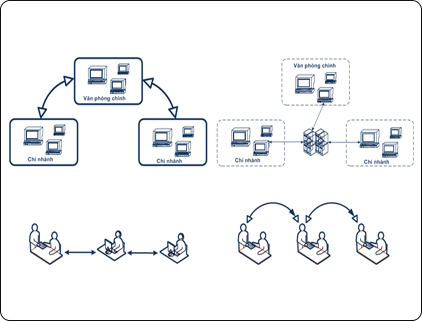 ---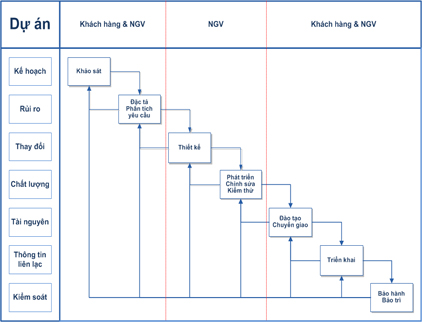 Scientific Implementation Methodology
As an experienced player in the industry, we are well aware of importance of implementation which requires constant cooperation, joint efforts and sharing between solution vendors and buyers.
We are proudly believed in our implementation team who are well trained and own profound knowledge of PCF's operations together with our product of eFUND. Our staff does have good skills of: planning, communicating and training …
---
Accounting and control
Accounting and Control are pivotal to PCF's activities which importantly support PCF's management board. Poor accountings and controls lead to a lot of risks in decision making then put the organization into troubles. Reversely, scientific, transparent and thorough accountings and control help to generate efficient decisions made by the board of management.
Accountings and Control Module in eFUND is designed to ensure:
Manage thoroughly the account systems in details from Main/Mother Accounts to its Sub/Child account as per balances, historical transactions of each accounts;
Manage all daily transactions arising in a systematic and scientific way;
Ensure prompt and correct accounting entries. All transactions should be auto-posted into the Balance sheets, logs in pre-defined posting flows which comply with existing rules and regulations.
Enable the PCF to control the transactions and closing the accountings books in daily basis
Managing and Controls of daily arising transactions also set the conditions for making required reports for internal filling or at authorities' requests.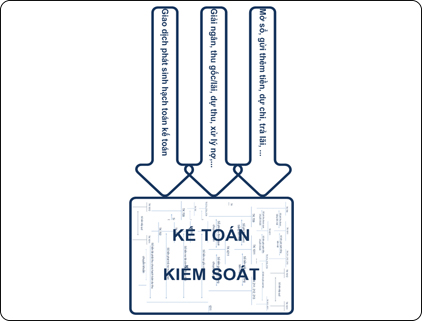 ---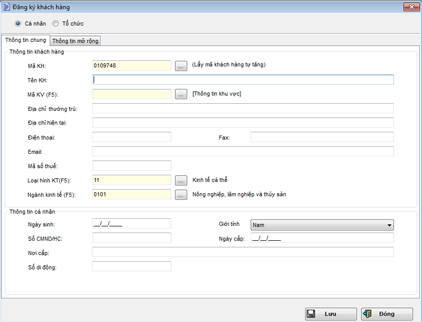 Customer and Member
Customer – Member are subjected to be served, who are integral to the PCF's business. It is obligatory for a PCF to manage all details and changes in customer-member profiles.
Customer and Member Module ensures:
Manage customer –member profile in multiple angles and all details, the system is highly parameterized to provide additional information fields;
Support all range of the operations: Member-card issuance; calculations of accrued interest payable/receivable; capitalization of interest …
Monitor and detect duplications of customer-member information;
Manage signature image: to facilitate promptly and precisely the validations of transacting customers;
Manage customer care through SMS Banking;
Consolidate all kinds of transactions made by/to customers and members;
Manage all history of information change.
---
Interest rate
Interest rate is an important factor constituting banking-finance products. eFUND provides tools and functions to centrally manage interest setting which are universally applied to the PCF.
Interest Module assists to:
Manage the detailed interest rates of all products of: saving deposits; time deposits; current accounts, loans and credits, Money markets (deposit/loan from others);
Manage interest rates as per:
Fixed or floating interest rates;
Interest rates as per currencies;
Public and negotiated interest rates;
Interest rate in tiers;
Changes in interest rates as per movement of amount of money;
Log all historical changes in interest rate information.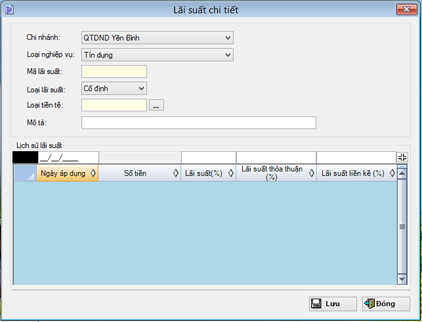 ---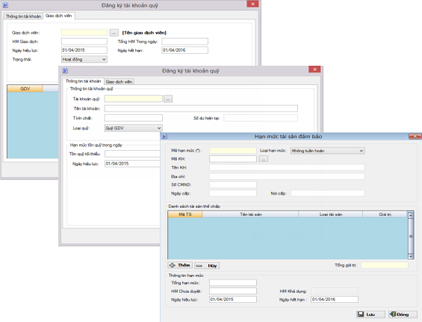 Limit
PCF's activities involve such limits of credit limit; approval limits; cashiers' limits. The bigger the PCF is, the more complicated limit controls is required to prevent the risks.
Limit Module in eFUND enable the user to:
Manage the transaction limits for teller:
Max number of transaction per day
Max amount of money transacted per day
Max/min remaining amount of money a day

Manage the credit limit;
Approval limit of credit;
Min/Max remaining balance.
---
Credit/Loan
Credit is one among main operations of PCF in particular and any credit institutions in general. This line of business generates the main income for PCF. The business, however, was accompanied a lot of risks and then requires any credit institutions to apply strict loan management process right from beginning till the settlement of the Loan.
Credit Module of eFUND provides comprehensive tools to manage fully and flexibly all PCF's credit business in compliance with existing laws. The outstanding strengths include:
Define diversified types of credit products as per market's needs;
Monitor thoroughly and fully each loans
Save time and efforts in looking up the loan profile; required calculations; making reports …;
Credit Module enable to manage:
Credit products;
Credit contracts;
Credit line;
Collateral Asset managements;
After Loan activities;
Information changes in credit contracts;
Consolidate statistical reports and manage credit data under multiple angle.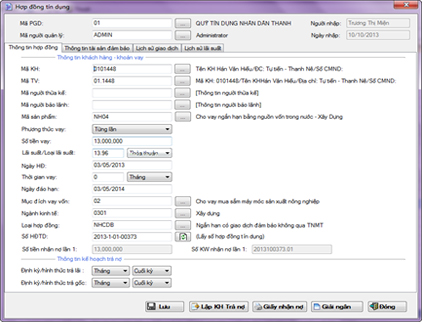 ---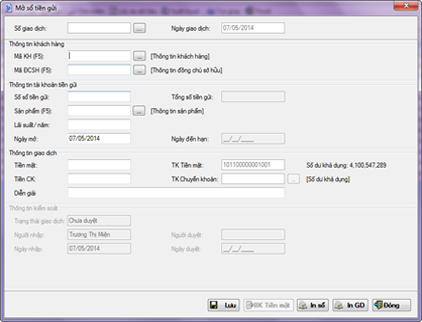 Deposit
PCFs are entitled to receive time/non time deposits; saving deposits from members, individuals or corporates in Vietnamdong. This is important business line of PCF.
eFUND provides excellent tools to manage deposit business, particular outstanding features include:
Intelligent and comprehensive management of deposits;
Facilitate all kinds of deposit products: normal deposits; saving deposits; compulsory deposits; tiered deposits ….;
Đa dạng hóa các mức lãi suất đối với từng loại sản phẩm huy động.
---
Credit contract set
In order to complete a credit contract, the credit officer should have to accomplish multiple documents: legal documents, collateral asset documents, loan application … with a lot of duplicate information as well as requires time and efforts for document looking up, reusing the information… Subsequently, it is necessary to manage unique contract information in well organized and systematic way for the best and fastest services to customers…
NGV provides various samples of credit contract sets which are readily available for usage. In case that the client has established their own standard sample, NGV may integrate and add up these fields of information as required by the clients.
Credit contract set includes:
Loan application form;
Collateral asset form;
Asset pricing Minutes
Evaluation Minutes
Loan/Credit drafted schedule
Credit line definition Minutes
Loan/Credit Approval Form
Collateral Contract, Third Party Warranty Contract;
Loan/Credit Contract;
Tờ trình giải ngânDisbursement Proposal Form;
Capital usage Check form.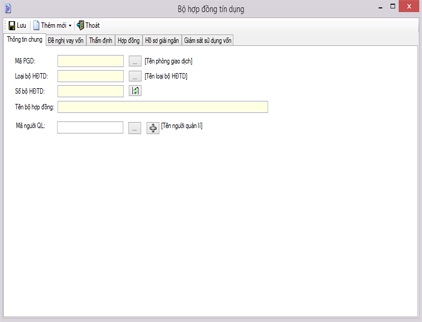 ---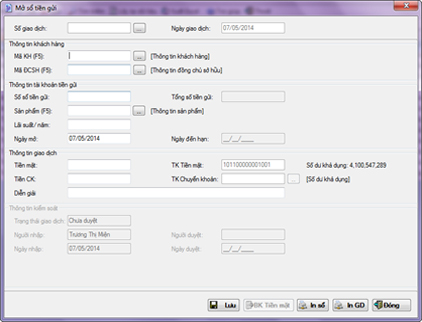 MM – Deposit at Other Credit Institution
Under item a, Part 2, Article 41of Circular 31/2012/TT-NHNN dated 28 Nov, 2012 defined "Unemployed fund at PCFs should be deposited at Co-Op bank for further fund mediation and all PCF should maintain minimum obligatory fund at Co-Op Bank as defined by the Grand Meeting".
Subsequently, beside the obligatory fund deposited at the Co-Op bank, the member PCF should be able to deposit their money at other PCFs or at state owned -commercial banks
MM – Deposit at Other Credit Institution is designed to facilitate our clients to act in accordance with the existing law regulations as well as productively manage the MM activities, include:
Monitoring deposit products
Executing deposit transactions;
Recording and monitoring the historical changes against deposit contracts;
Viewing and printing depositing activities /reports.
---
MM – Loans/Borrowing from other Credit Institution
PCFs are entitled to borrow money from Development Projects funded by Government or NGOs. Through the bridging of Co-Op bank, PCFs receive such funds channeled by the CoOp banks as: domestic or international corporate/individual assistant funds; trust Fund assigned by SBV and lastly, from loans of commercial banks.
MM – Loans/Borrowing from other Credit Institution provides tools to handle all PCFs' borrowings in accordance with existing law and regulations, include:
Monitoring details of loans/borrowings;
Recording and monitoring the historical changes against loan/borrowing contracts;
Viewing and printing loan activities /reports.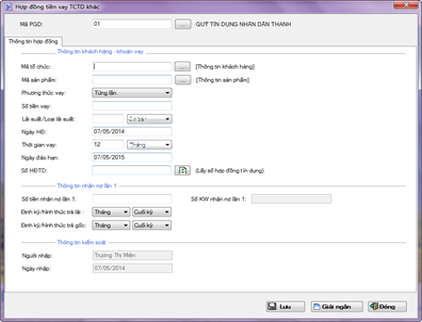 ---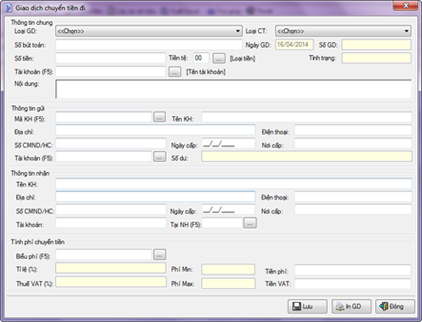 Account Transfer
Account transfer is a basic service of almost all credit institutions. In recent years, there has been more and more PCFs taking part in this service as a INTERMEDIARY player, making conditions for the development of trading activities in the future
PCFs may participate in such models of the account transfer as fillow:
Direct account transfers through commercial banks;
Account transfer through interbank system of SBV: more likely applied for account transfers among PCFs or among PCFs and commercial banks within same localities;
Account transfers through internal electronic network of Co-Op bankChuyển tiền qua hệ thống chuyển tiền điện tử nội bộ của QTDND Trung ương.
eFUND supports to manage all kinds of PCF 's account transfers, from making transfer payments ; fee/charge calculations and all other payment information (name of transferors/ transferees/ amount, localities, types of transactions … The proposed solutions is also ready for bilateral/multilateral connections
---
Forex and remittance Module
Recently, some PCFs whose staff are eligible in term of forex activities have been licensed to be Forex Agents (doing exchanges and remittance payment) for Authorized credit institutions in order to have prompt services to the public.
Forex and Remittance Module may be able to:
Manage forex rates;
Manage forex and Remittance transactions for Authorizing credit institutions;
Manage fee/charge and commissions from Authorizing credit institutions;
Manage and monitor all information changes of Forex transactions;
Evaluate the difference between different forex rates
View and print and make ralated reports.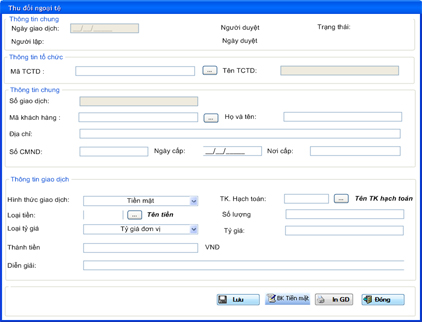 ---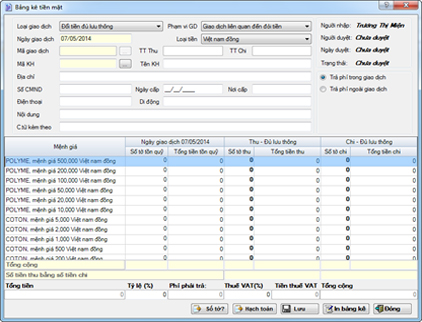 Cashiers
Cashiers' operations include: collections, payments and mediation of cash; store and safe protection executed by cashiers or by treasury Dept
The organization of cashier's operations may depend on the operational model of the PCF: traditional model or one doored transactions.
Cashiers Module may facilitate the PCF to:
Monitor and Maintain the VND face values or hard currencies' values defined by SBV:
Manage all transactions of collections; payment order; Fund mediations, fund reverse …;
Manage all cash exchange transactions with customers or between PCFs and State bank;
View, Print detailed transactions.
---
SMS Banking
SMS Banking is an added services which enables customer to execute such transactions: balance Inquiry; news-update registrations … in his/her mobile phones; In addition, this Module also helps customer services like: repayment alerts; change of interest rate, birthday greetings….
Customer interacts with the organization by texting to 8149 in 24/7 basis.
Benefits:
Add new convenient channel of services;
Connecting clients;
Service quality enhancements and client satisfactions;
Easy and simple for new product developments;
Efficiently execution of direct marketing campaign to customers;
Minimize cost and time – increase values to clients.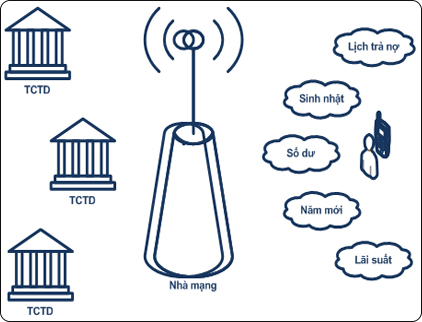 ---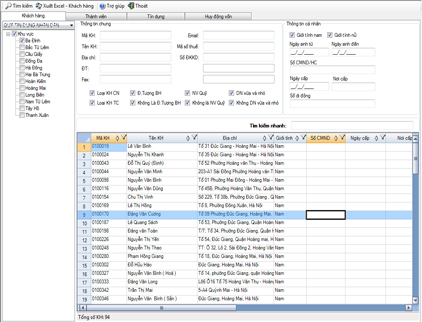 Data Mining
eFUND supports user to analyze customer – member information in 360 degree.
eFund is designed to link all data from different operational modules so as to create ease and convenience for users; data looking up and check by inputting single initial information, including:
Inquiry of customer, member information;
Inquiry of credit information;
Inquiry of deposit information;
Check the statistical data;
Support data export in excel format.
---
Financial reports
SBV introduced Circular No 9574/NHNN-KTTC dated 31 Aug 2007 upon guiding financial report making, balance sheet presentations and submission for PCFs.
eFUND supports PCFs easily to:
Generate full range of financial reports as per SBV's requirements;
Auto export relating reports in SBV-predefined formats (excel, text…);
Be standby for connection and integration with third party(ies) once required.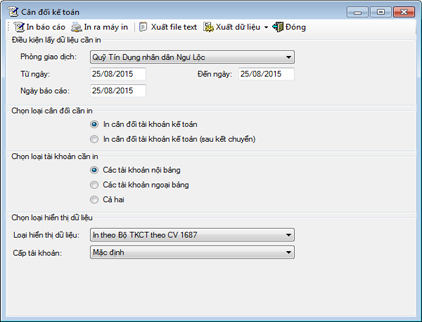 ---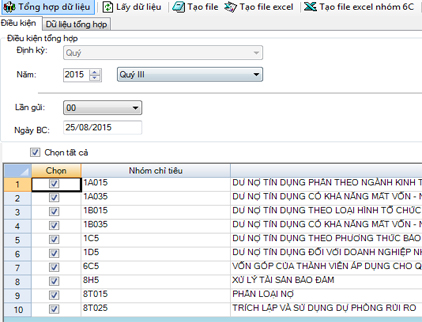 Statistical Reports under Circular No 31
This module enables the PCFs:
Generate full range of financial reports as per SBV's requirements or Circular 31;
Auto export relating reports in SBV-predefined formats (excel, text…);
Be standby for connection and integration with third party(ies) once required.
---
SBV's Credit Information Report under Circular 03
This module enables the PCFs:
Generate full range of financial reports as per SBV's requirements of Circular No 03/2013/TT-NHNN dated 28 Jan, 2013;
Auto export relating reports in SBV-predefined formats (excel, text…);
Be standby for connection and integration with third party(ies) once required.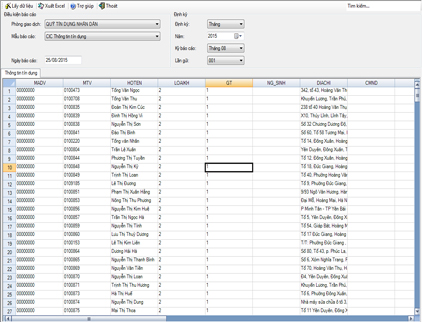 ---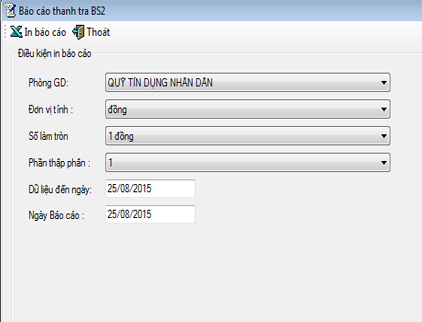 SBV's Supervise and Control Reports
This module enables the PCFs:
Generate full range of financial reports as per SBV's requirements of Circular 1010/TTGSNH1 dated 10 April 2015;
Auto export relating reports in SBV-predefined formats (excel, text…);
Be standby for connection and integration with third party(ies) once required.
---
Deposit Insurance Reports
This module enables the PCFs:
Generate full range of financial reports as per SBV's requirements of Circular 192/BHTG134 dated 14 June 2012;
Auto export relating reports in SBV-predefined formats (excel, text…);
Be standby for connection and integration with third party(ies) once required.
---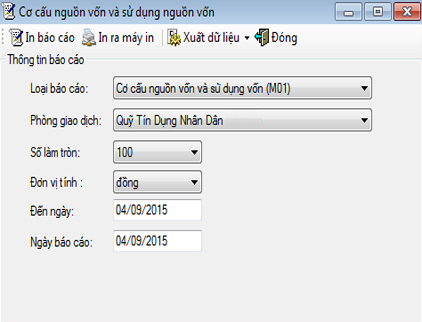 Reports for SBV provincial Branch
Beside periodical reports to SBV's provincial branches, PCFs are to submit other reports as particularly required by local authorities:
Such reports may be:
Report of Fund structure and Fund utilization;
Minimum capital safety ratio report;
Liquidity report;
General performance of PCFs;
Asset Aggregation report;
Reports of Debt classification;
Others.
---
Fixed Asset Management
Fixed assets are inevitable for PCFs. Along with the economic and scientific evolvements, fixed assets have been evolved and modernized to enhance productivity and product quality. This leads to higher and higher requirements for management of fixed assets.
FAM module covers such operations as follow:
Management of fixed asset details;
Support to facilitate: credit/debit/ handover/ property card maintenance; upgrade and settlement of upgrade ……;
Calculations of depreciation incompliance with Circular No 45/2013/TT-BTC;
Store and monitor the information of FA from procurements till validations;
Support to export reports as regulated.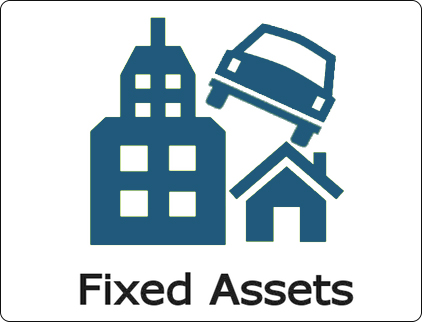 ---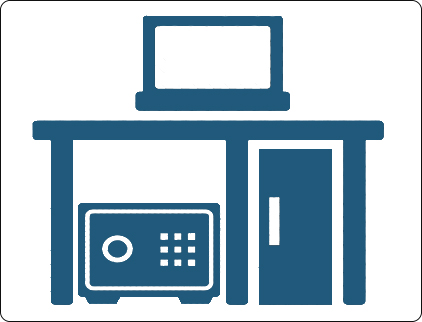 Tools and equipment
Tools and equipments are working materials which are below standard upon value and time of use as defined for FA. Under Circular 45/2006/TT-BTC, tools and equipment valued at over 30 vnd Mils should be considered as FA. The lower things are classified and managed as working materials.
Tools and Equipment Module covers:
Manage and Monitor all tools and equipment thoroughly at detailed features ;
Support to facilitate: credit/debit/ handover/ property card maintenance; upgrade and settlement of upgrade ……;
Support single allocation or multiple allocations of costs;
Store and monitor and maintain the information of FA from procurements till validations;
Support to export reports as regulated.
---
Accessories
Accessories include publications, print-outs under predefined sample/formats for PCFs' activities.
Each PCF has their own management procedures of accessories. Important accessories are kept and accounting posted strictly as fund management.
PCF's tellers organize hand-over of accessories with the storekeeper as serious as cash with full procedures of maintenance, dismissals; property tagging ….
This module in eFUND provides functions to
Manage and Monitor all tools and equipment thoroughly at detailed features;
Support to facilitate GL entry postings for: limits of usage; receipts; inventories …;
Store and monitor and maintain the information of Accessories from procurements till validations;
Support to export reports as regulated.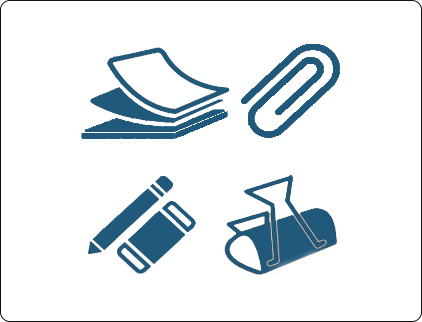 ---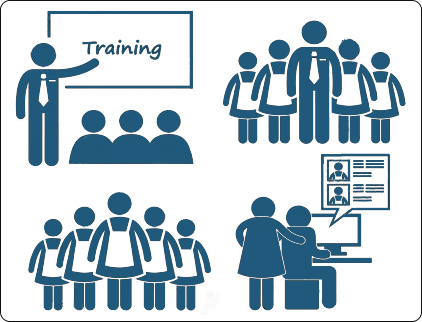 Human Resources and Wages
Human resource is precious to any enterprises. It's permanent questions of any leaders to find out the way to develop their human resource.
The HR and Wages Module handle such issues as follow:
Management of Employee profiles; Dynamically parameterize information fields for supplementary usag;
Handle such HR activities of Recruitments; trainings …;
Manage wages, wage ranges, allowances … with diversified and flexible formulas for remuneration allocations.